Doors Painting Services in Dubai
Your doors are more than just entryways; they are an important aspect of the decor of your house. They may require upkeep, a new appearance, and a touch of personality over time. Doors Painting Dubai is a transforming service that gives life and character to your doors as part of our Home Maintenance Services Dubai.
Painting doors is an art, and our skilled painters in Dubai are masters of the trade. We have everything you need to update your door, make a unique entrance for your child's room, or decorate the inside of your doors with art. We are skilled at many different types of painting, from latex paint to fine door paint and quick spray painting. So, if you are looking for doors painting Dubai Services. We are here 24/7 to serve Dubai residential.
Booking for Doors Painting
Get a call back in a few minutes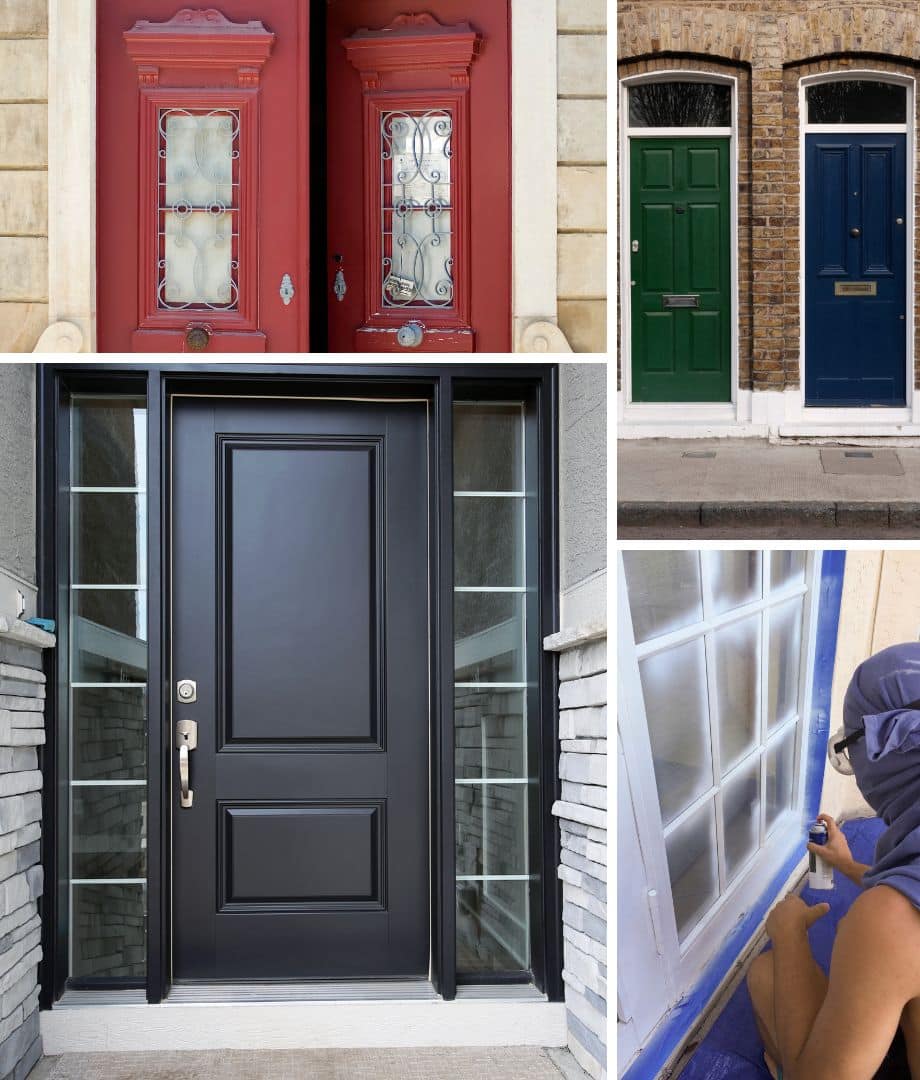 What Our Doors Painting Dubai Experts Bring to You
Our Dubai Doors Painting professionals are more than simply painters; they are masters of change. When you use our services, you will receive:
Front Door Painting

Kids Room Door Painting

Creative Door Painting

Decorative Art Painting

Latex painting

Wooden door paint

Spray painting

Best door painting

Window Painting
Why Should You Use Our Doors Painting Dubai Services?
Professional Doors Painting Services:

Our specialists take great care with each stroke, guaranteeing that your doors appear flawless.

24/7 Doors Painting Dubai:

We understand your hectic schedule, so we provide door painting services around the clock.

 Extensive Doors Painting Experience: Our extensive experience in door painting is an advantage you can rely on.
Door Spray Painting Service in Dubai
Our door spray painting service in Dubai is the best way to ensure that your doors always look great. We only do professional-level door spray painting so we can make sure that every surface is covered evenly and well. Our staff is dedicated to giving you the best results, whether you want to change the look of the outside of your house or add a touch of class to the doors inside. With our spray painting service, you won't have to worry about brush lines or odd coats; your doors will look perfect, making your living room look better overall.
Local Affordable Doors Painting Services in Dubai
When it comes to giving your doors a new look, we're your local option. Our inexpensive door painting services are easily accessible, ensuring that your living area receives the renovation it needs without breaking the budget. We're here to make your doors stand out and improve the beauty of your home while staying within your budget.
How to Reach Us
It is simple to contact us if you want to upgrade your doors and living space. Our committed customer support team is always available to assist you. We can provide quotes, answer your inquiries, and schedule work.
To contact us, please use our website. We will respond immediately to your queries. Please dial our number if you want emergency assistance. Our friendly customer service representatives can assist you in locating a convenient time for service. Keep updating your doors and house.