Painting Services in Dubai
We provide high-quality painting services in Dubai, and we are your trusted partner for residential, commercial, and industrial painting requirements, with a devoted team of specialists and a commitment to making your vision a reality. We provide colorful, new appearances that bring life to your surroundings. Our services protect against wear and tear while also providing an inviting environment. Choose Afinity Maintenance Services, the top painting services business in Dubai, and get low prices without sacrificing quality. To alter your area, call +971-50-232-4534 now.
Turning Your Painting Dreams Into Reality
Residential Painting Services
Our experienced house painting services can improve the appearance
of your property. Our strong attention to detail and broad color palette bring
your vision to life, allowing your space to reflect individuality.
Commercial Painting Services
We excel at Commercial Painting Services, delivering a professional appearance
that impresses clients and employees. We minimize disturbance by working
around your schedule to find a new office location.
Industrial Painting Services
We specialize in Industrial Painting Services, securing and improving industrial
infrastructure from warehouses to factories. Our experienced staff focuses
on durability, safety, and efficiency to protect your industrial assets.
Our Proficient Dubai Painting Services
Our talented specialists provide a wealth of experience to every project.
Our painting services in Dubai include.
Why Choose a Painting Contractor in Dubai?
Using a competent painting contractor in Dubai, such as AfinityMs, offers various benefits.

Expertise: Our staff has years of expertise and a thorough understanding of the most recent painting methods and trends.
Quality Materials: To assure the lifespan and durability of our work, we utilize high-quality paints and varnishes.
Time and Cost Efficiency: We are a cost-effective option due to our efficient operations and affordable pricing.
Safety First: First and first, we prioritize safety in all of our projects, according to the highest industry standards.
Benefits of Painting Services
Fresh, New Look: A new coat of paint can quickly revitalize any area, making it appear and feel brand new.
Create a Vibrant Atmosphere: Colors can impact moods and emotions. With our assistance, you may create an appealing and inspirational environment.
Protection from Wear and Tear: Painting is more than simply looking good; it's also about preserving your surfaces from normal wear and tear. To ensure lifespan and toughness, we employ high-quality paints.
Best Affordable Painting Services Company
We are proud to be the top painting services provider in Dubai. Our persistent dedication to excellence, client satisfaction, and affordability distinguishes us. We believe in making your idea a reality while ensuring it lasts.
We recognize the significance of providing cost-effective solutions. We offer low-cost painting services without sacrificing quality. Our reasonable price guarantees that you get the most for your money.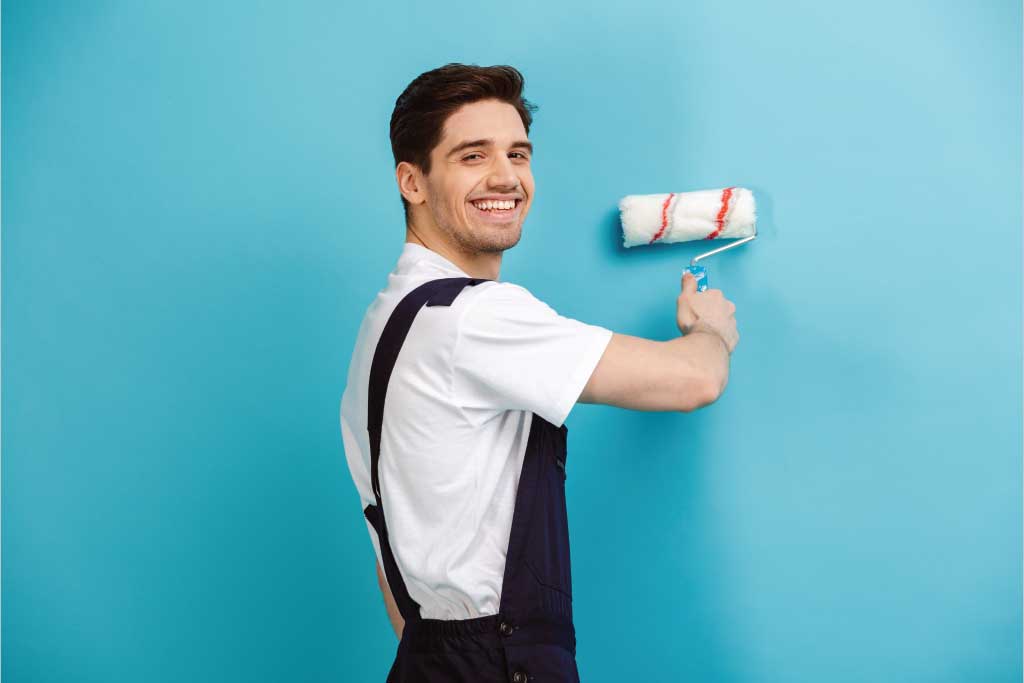 Booking for Painting Services
Get a call back in a few minutes
Our Happy Clients
Bht achi service ha.friendly staff ha.aur masjid k liye free service dena tareef k kabil ha.
Thanks Afinity Maintenance Services. Today your experienced people done my ac service i am really happy for your most expensive team and thay done the job really in perfect way i am happy for my ac working profect . God bless your Maintenance company And God bless all of you . Once again Thank you so much . Keep it up . And pray to serve more customers.
Very professoional staff. Highly recommended
Best services with security
We are committed to making your painting job in Dubai as easy and fun as possible. To book a consultation or receive a price, call +971-50-232-4534 now. Or you can drop an email on [email protected]. Allow us to change your area and make your ideal artwork a reality.