Wall Painting Services Dubai, UAE
Expert Wall Painting Services in Dubai
When it comes to transforming the look and feel of your space, few things have the power to do so as effectively as a fresh coat of paint. Whether it be a residential property, commercial space, or even an industrial space, our professional wall painting services can work its magic. When selecting the team to assist with this job, our expert wall painting services come into play.
Our wall painting services cover a wide range of options to meet the specific requirements of your projects. We offer comprehensive services, whether you need interior or exterior painting services, color consultation, or speciality finishes. No matter the scale or scope of your project, our talented staff has the resources to deliver the required outstanding results.
By leaving the painting to experts, you can save your time and energy for other tasks while also avoiding the hassle and mess associated with DIY painting. So why wait? Call us now and make a booking with Dubai's professional wall painters.
Booking for Wall Painting
Get a call back in a few minutes
What You Will Get From Our Wall Painters Dubai?
Our trusted wall painters provide you with many advantages with our reliable services. We do not only improve the appearance of your property, but we can add value and produce long-term, durable results that you will get from our trusted wall painters.
Materials and Quality
We believe only in using top-of-the-line paints and materials in our projects. Our commitment to eco-friendly options with low VOC emissions to those dedicated to improving indoor air quality and environmental sustainability. Your satisfaction and well-being remain at the core of all we do.
Experienced Painters
Our team of highly trained painters brings years of knowledge and expertise to each project they undertake, with years of experience and commitment to continual learning to stay up-to-date on industry techniques and trends. Their certifications demonstrate our dedication to excellence.
Our Wall Painting Services Process
Our particular painting process guarantees every project will be executed to perfection, including these stages:
Consultation and Color Selection → Surface Preparation → Priming → Painting → Cleanup
Dubai Local Area Wall Painting Services
We greatly enjoy offering wall painting services throughout Dubai and its various communities. Our team is intimately familiar with the unique characteristics and style preferences of various Dubai communities, ensuring that your wall painting project perfectly complements your local surroundings. If you're looking for a wall painting service that understands the essence of your specific Dubai area, look no further. We're here to bring your vision to life with a touch of local expertise.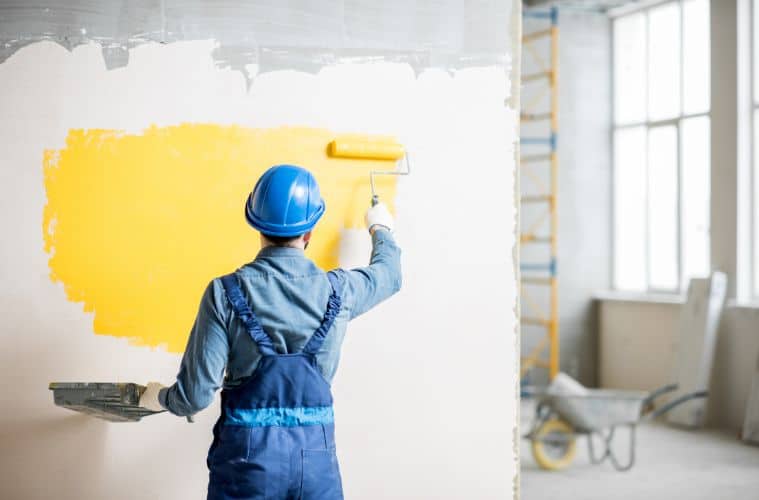 How to Reach Us
Ready to give your space a fresh, new look?  Connect with us now about your wall painting project and request a quote – Either through our website Or our hotline number for instant assistance.
Whether you want to refresh the interior of your home, enhance your commercial space's curb appeal, or tackle an industrial painting project, we have the skills, experience, and passion to bring your vision to life. Trust us with your wall painting needs and experience the difference expertise makes.