Office Renovation Dubai | Office Renovation Contractor
We are a leading office renovation company in Dubai, specialising in transforming workplace spaces into productive, efficient, and visually appealing environments. Our office renovation Dubai solutions are guided by ergonomic and practical design concepts, ensuring customers are completely satisfied.
We believe that an office should be more than just a place to work; it should be a place that encourages collaboration, creativity, and achievement. Whether customers have limited space or an unusually shaped office, the company will work with them to create a visually appealing and practical space.
We offer a wide range of office renovation Dubai designs to help you create a productive, efficient, and inspiring workspace. Our work has increased productivity and a healthier work environment for our clients. Contact us today for a free consultation and plan for your home renovation in Dubai.
Start Office Renovation Booking
Get a call back in a few minutes
Our Premium Office Renovation Services in Dubai
We provide a complete variety of office renovation services that are suited to your specific needs. We have the skills to create great outcomes, whether you want to renovate your existing workplace or undergo a total overhaul. Our services include:
Office Layout Planning
Interior Design
Furniture Selection and Installation
Workspace Expansion
Technical Upgrades
Energy-Efficient Solutions
Customization
Why Choose Us for Office Renovation in Dubai
When you pick our office renovation Dubai services for your project, you benefit from our dedication to quality, which includes:

Expertise:

Our seasoned staff knows the specific problems and possibilities of workplace refurbishment.

Custom Solutions:

We believe in bespoke solutions that ensure your workplace represents your corporate identity and work culture.

Quality Materials: We choose high-quality materials and furniture to provide a long-lasting and pleasant workplace area.
Cost-Effective Pricing:

  We offer cheap pricing to guarantee that excellent office remodelling is affordable to businesses of all sizes.
Benefits of Office Renovation Dubai
Office renovation in Dubai has numerous benefits:
Increased Productivity: A well-designed office may majorly impact staff morale and productivity.
Improved Brand Image: A new office space may provide clients and partners a better impression of your company.
Energy Efficiency: Energy-efficient modifications can save operating expenses while contributing to a more sustainable future.
Layout Optimisation: A well-planned workplace layout may maximise space use and functionality.
Adaptability: A newly remodelled office is adaptive to changing company demands.
Affordable Office Renovation Contractor
We understand that cost-effective solutions are important to you. We are committed to providing affordable options for your office renovation dream. Our pricing structure is designed to provide exceptional value without sacrificing the quality and expertise we are known for.
When you work with our affordable team, you can confidently start your office renovation Dubai journey, knowing that you will receive outstanding service and results perfectly aligned with your budget and goals. You can turn your office renovation aspirations into a cost-effective, practical, and successful project with us.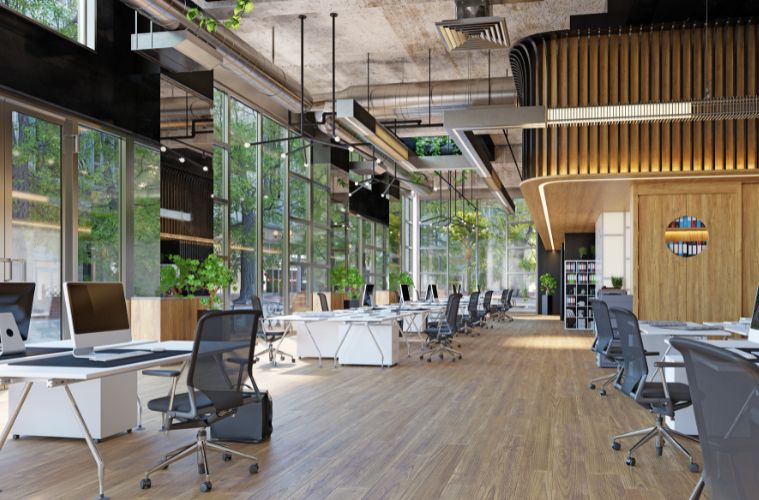 Our Working Process for Office Renovation in Dubai
Our office renovation Dubai method is scientific and adapted to your specific project:
Consultation: We start with a free consultation to understand your goals, needs, and budget.
Design and Planning: Our experienced designers will work with you to create a custom plan that meets your design and material preferences.
Execution: Our skilled team will execute your plan with precision and attention to detail, bringing your vision to life.
Quality Control: We adhere to strict standards to ensure that the final product meets or exceeds your expectations.
Completion: Your newly remodeled office will be ready for use, and we guarantee your complete satisfaction with the results.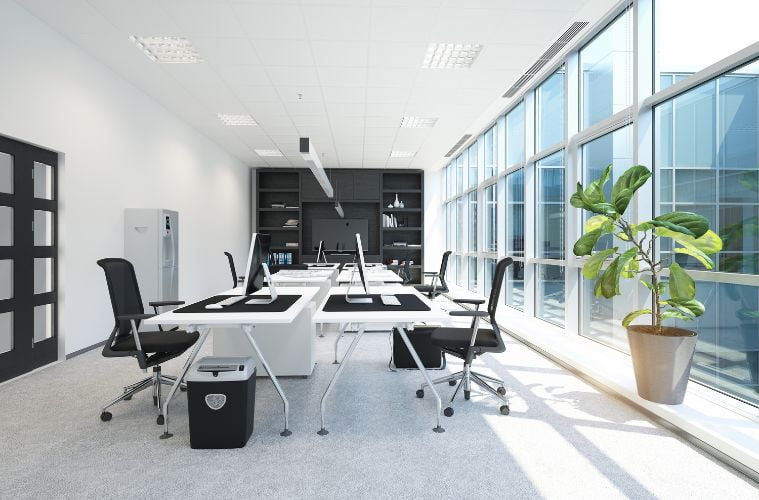 Local Office Renovation Contractor in Near You
We are proud to be the leading office renovation contractor in Dubai and across Dubai all areas. Our excellent reputation is built on a record of successful projects that demonstrate our unwavering commitment to quality and excellence in everything we do. Whether you need to renovate a small office or transform a large corporate space, our expertise, attention to detail, and dedication to customer satisfaction set us apart.
To make an appointment, discuss your office remodelling project, or seek an estimate, call us at +971-50-232-4534. Your dream office is only a remodel away. Contact AfinityMs today for a free consultation and learn more about how we can help you create the perfect office space for your needs and budget.